Product Specification
Main Features




Connectivity Technology : Wired

Tracking : Optical

OS Support : Windows 10,Windows 7

Resolution : 200 dpi - 7000 dpi

Interfce




Dimensions : 118.2 x68 x 40 mm

Weight : 84 g without cable

Color : Gray

Mouse : USB

Warranty




01 Year Warranty.


STRIDE LIGHT, BATTLE HARD
TUF Gaming M3 is a compact gaming mouse that delivers the comfort, performance and reliability that gamers demand. It's ergonomic and lightweight for prolonged campaigns, with a high-precision optical sensor that gives you an edge in battle. Backed by 20-million-click switches and a specialized coating for exceptional durability, M3 is validated for tough duty. It also features customizable Aura Sync RGB lighting so you can dominate in personalized style.
ERGONOMIC & LIGHTWEIGHT DESIGN
TUF Gaming M3 has a compact and lightweight form factor that's optimized for swift FPS gameplay using claw or fingertip grip. Ergonomic and lightweight, it's comfortable for round after round of play, with an optimized shape that enhances both handling and control.
GAMING-GRADE OPTICAL SENSOR
Fitted with a gaming-grade 200- to 7,000-dpi optical sensor, easily customized with four different DPI levels via ASUS Armoury II, TUF Gaming M3 delivers the accuracy, precision and speed you need to compete. And with a 1,000Hz polling rate, you'll enjoy lag-free responsiveness for ultra-smooth gaming experiences.
RUGGED AND TOUGH
Inside and out, TUF Gaming M3 is built to provide years of service on the frontline. The outer shell features a specialized coating that's fortified to withstand a battery of more than 10 stringent abrasion, friction, and perspiration tests. To aid your K/D ratio during frantic battle, critical buttons use tactile switches that are rated for at least 20-million clicks, while the base features enhanced Teflon feet to keep movement smooth for countless hours.
AURA SYNC RGB LIGHTING
Aura Sync gives you the freedom to personalize your TUF Gaming M3 using the entire color spectrum and numerous lighting effects. The illumination is easily synchronized with the extensive Aura Sync ecosystem, so it's a breeze to create a truly unique gaming den that really shines.
SEVEN TACTILE & PROGRAMMABLE BUTTONS
TUF Gaming M3 features seven tactile and programmable buttons to configure your layout for personalized play. Two DPI switches let you adjust sensitivity on the fly, while two strategically placed left-side buttons and a clickable scroll wheel offer additional control options.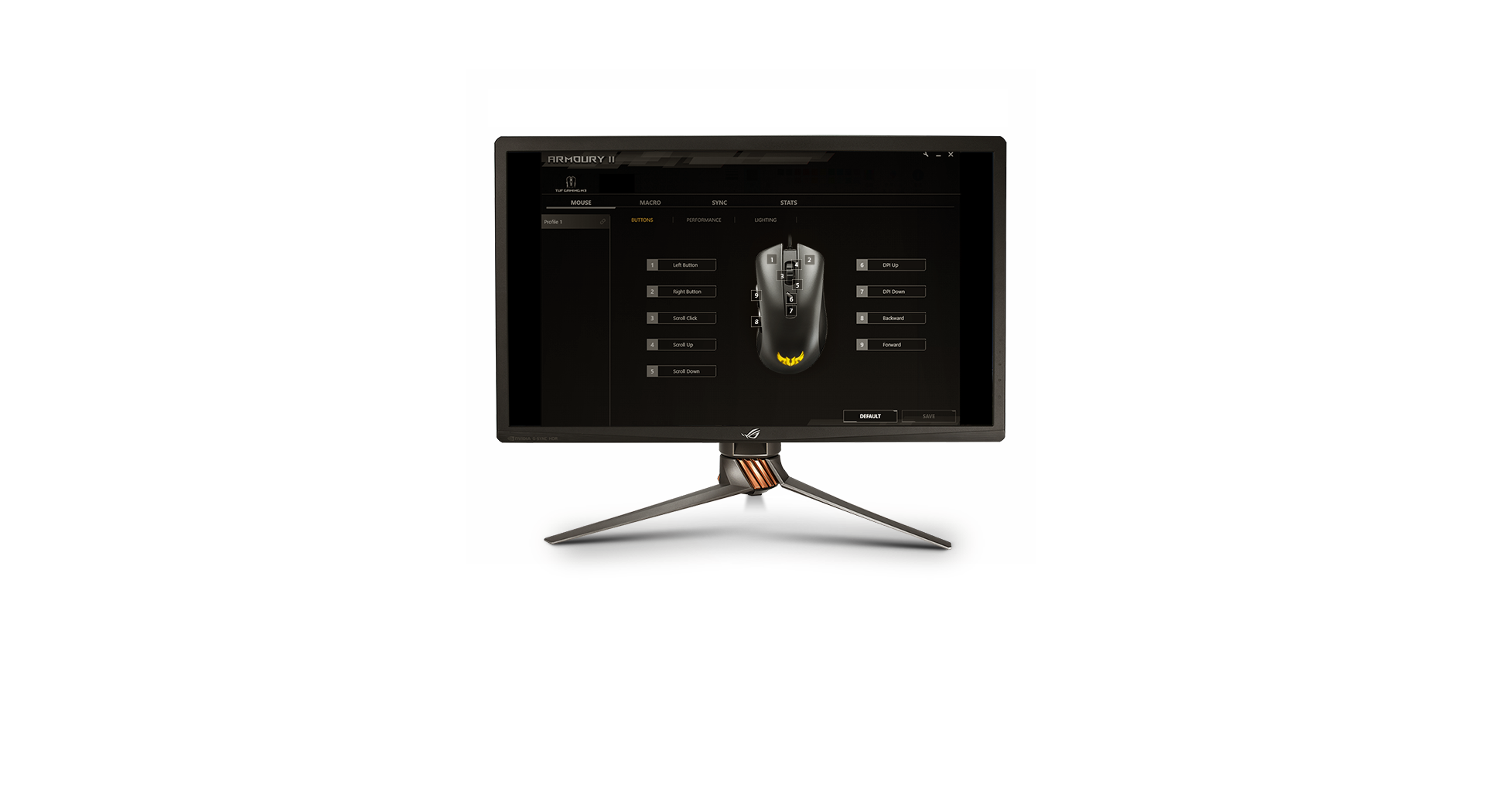 Armoury II
Armoury II is driver-based software that offers extensive controls and an intuitive UI so you can easily tune the TUF Gaming M3 and play your way. Create profiles, customize colors and lighting effects, map buttons, adjust performance settings and more. You can even track hardware stats during gameplay for entertaining data analysis.
What is The ASUS P305 TUF Gaming M3 OPTICAL GAMING MOUSE With 7000-dpi sensor Price in bd?
The latest price of ASUS P305 TUF Gaming M3 OPTICAL GAMING MOUSE With 7000-dpi sensor in Bangladesh.
PC House offers you ASUS P305 TUF Gaming M3 OPTICAL GAMING MOUSE With 7000-dpi sensor with the best price in Bangladesh. Which is your budget-friendly. We also offers you free gift or free installation with this ASUS P305 TUF Gaming M3 OPTICAL GAMING MOUSE With 7000-dpi sensor Order Online for nationwide cash on delivery or visit our Shop. Follow us on Facebook for regular updates and Hot Sale. Subscribe our Youtube channel for reviews.
You can buy the ASUS P305 TUF Gaming M3 OPTICAL GAMING MOUSE With 7000-dpi sensor at best price from our website or visit any of our showrooms.